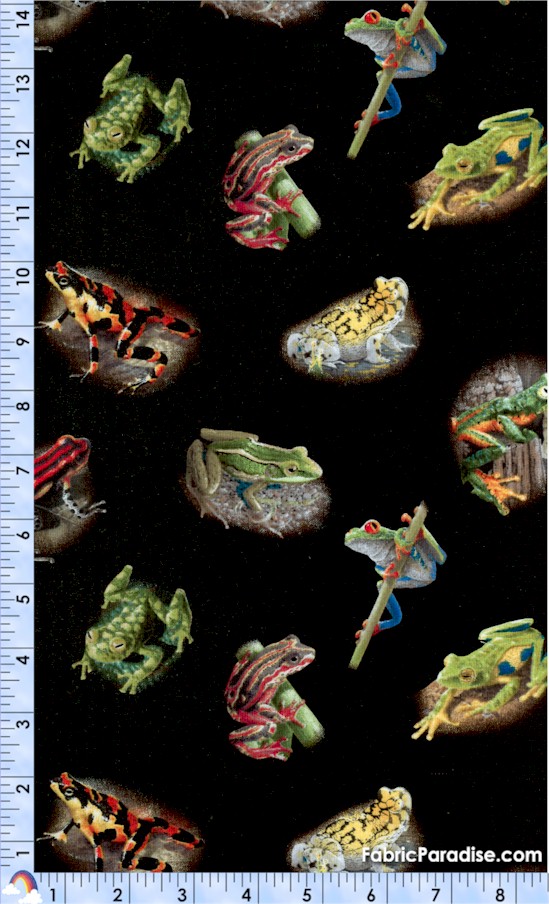 AN-frogs-Y364
tadpoles lilypad
This print features remarkable realistic portraits of exotic frogs. Please click on the 'optional image' link below to see more of these truly amazing animals!
100% cotton quilting weight fabric
Elizabeth's Studio 16001
You may also like the following items:
ALL FABRICS ARE 100% COTTON AND 44"-45" WIDE
UNLESS OTHERWISE NOTED

When ordering please use decimal equivalent for fractions.
| | | | | | | |
| --- | --- | --- | --- | --- | --- | --- |
| Fraction: | 1/4 | 3/8 | 1/2 | 5/8 | 3/4 | 7/8 |
| Decimal: | .25 | .375 | .5 | .625 | .75 | .875 |
Example: 1-3/8 yard would be entered as 1.375